PCC Initiatives
If you have been looking for an Appreciative Inquiry course with a clear focus on education, look no further! The Positive Change Core (PCC) is now offering a three-credit online graduate course Applying Appreciative Inquiry in Education through the University of Southern New Hampshire fall semester, 2019. Instructors are Dr. Jeanie Cockell, and Dr. Joan McArthur-Blair, experienced facilitators of Appreciative Inquiry and instructors of university courses.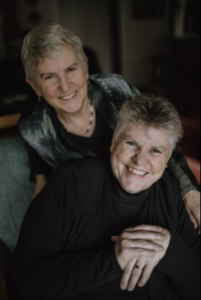 Access their website here!
In our complex world, education is a powerful force for good in communities, classrooms, and organizations. The Applying Appreciative Inquiry in Education course is for graduate students (credit or non-credit) seeking to understand and create practical strengths-based approaches in their work in education settings. Participants working in K-12 and beyond will engage in a highly collaborative and innovative learning experience using the lens of appreciative inquiry to develop the knowledge and skills needed to apply and practice strengths-based processes in multiple contexts-self, classroom, organizations and/or the community. This course inspires participants to create their own practical applications for change.
Cost for the 3-hour credit course is $1,650.
Registration information will be posted in the spring of 2019.  For more information about the course, please contact the instructors through their website, above.
What is the Positive
Change Core?

Who is the Positive Change Core?

Join the Conversation!

The Positive Change Core focuses on fostering strengths-based knowledge and the use of such practices in work with education, schools, and youth. An international organization promoting the innovation and transformation of educational communities and systems, PCC embraces change agents responding to the irresistible invitation to co-construct a positive future for our young people, with our young people, and along with those who influence young lives.
The Positive Change Core strives to engage individuals and organizations to help each other apply strengths-based practices and innovate new strengths-based approaches for education, youth, and schools. We hope to continually find ways to join and expand this community of like-minded individuals and organizations in such conversations – including young people and including you. Please join the conversation!
Visit the "Posts & Stories" section of this website, "Like us" on Facebook, subscribe to our website, register as a member of the PCC community, or send us a message. There are many ways to become a part of the PCC conversation and we are open to anyone around the world who is interested in strengths-based approaches for youth, schools, and education. There are many ways to Join the Conversation!